Heinrich Pfeil's Diary 1940-1941
---
| Contents | Previous Page | Next Page
Starnge that he doesn't write to me. Has sent case c/o Adjutant. Interesting talk about ''Is there still School?'' Reports of experiments in education in ''Landschulheimen'.
Answer receipt of suitcase.-
Private in charge of post had already thrown away address of sender.
Had this night first performance of ''Androcles and the Lion'' by G.B. Shaw in English. On the whole a pleasant evening all actors did their best and played their parts very well. Especially to the command sergeant (many a sergeant or in the audience envied his power of voice) and captain (I am not hereto answer questions for which the military regulations provide no answer). Interesting to see how up to date the play was and has many ??? and parallels contained with our lives. Officers and men attended and applauded plenty.
Mr. paterson answered per letter on an enquiry about my postal delays that there was no possibility as yet to get into much with ???
68
RE STARTED AND CONTINUED FOR THE YEAR 1941 IN THE Diary FOR 1941
69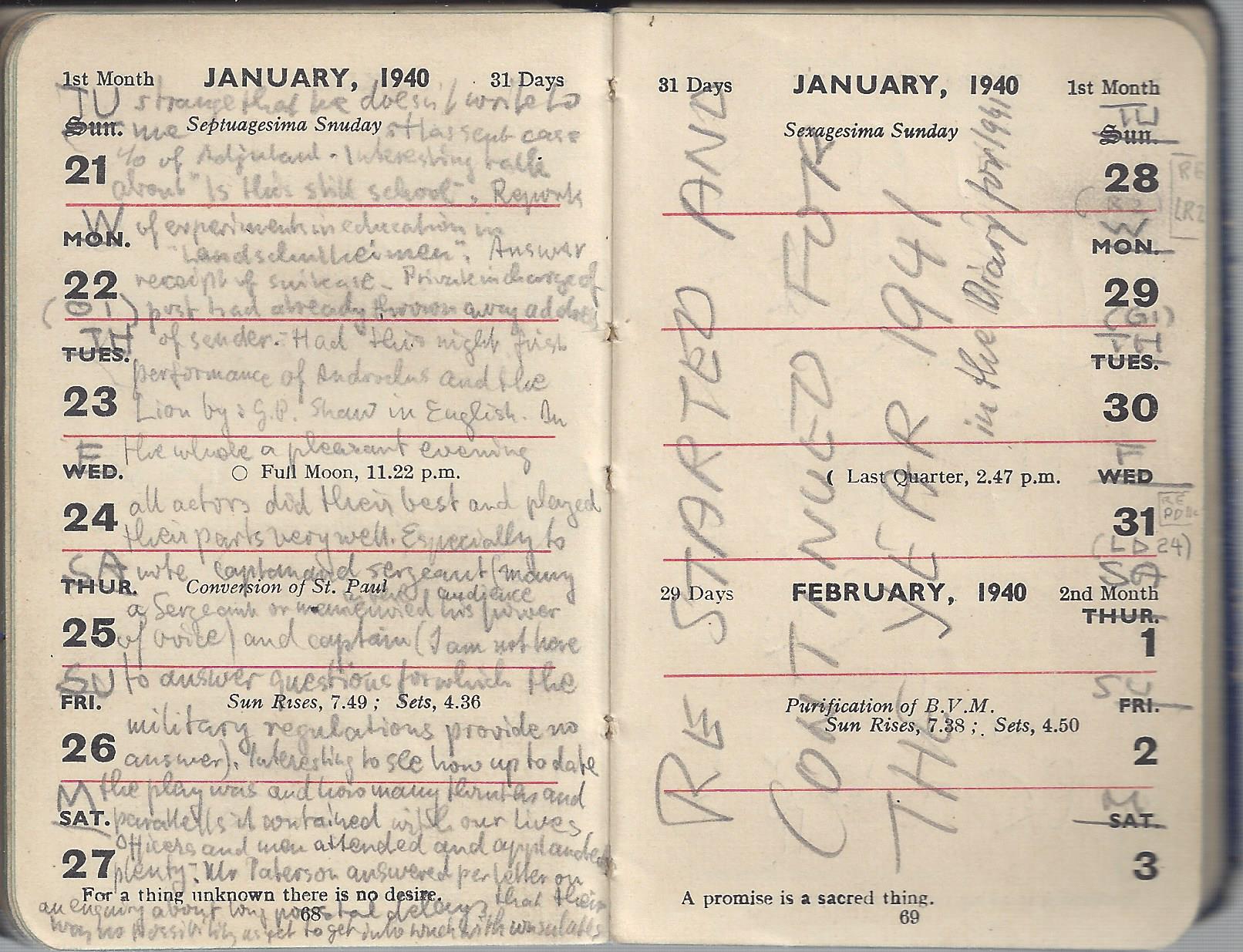 ---
| Contents | Previous Page | Next Page
---