Biography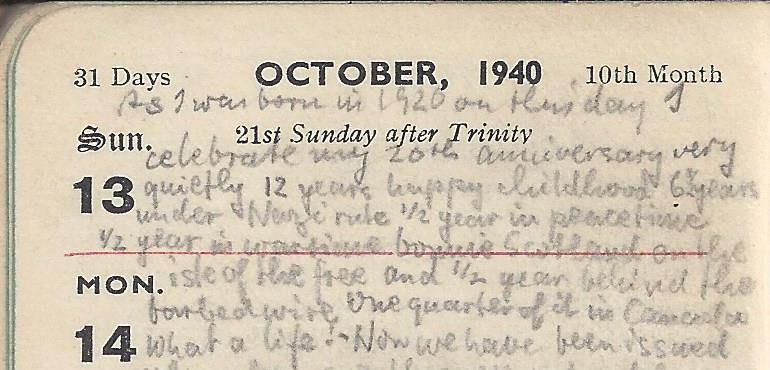 Heinrich Pfeil (Henry Pheil) was born on October 13, 1920 in Berlin. His father, Moritz, a bookseller, sold books from a room at the back of his house, at Maybachplatz 15, now Perelsplatz 15, Friedenau. His mother, Rosalie (Rosa) Charlotte Freund was an English teacher and principal of a school.
Heinrich never talked much about his life in Berlin and the war years. It was much too painful. However, when he did, it was with great love and fondness.
We know Heinrich was close to a cousin called Egon who was about Heinrich's age.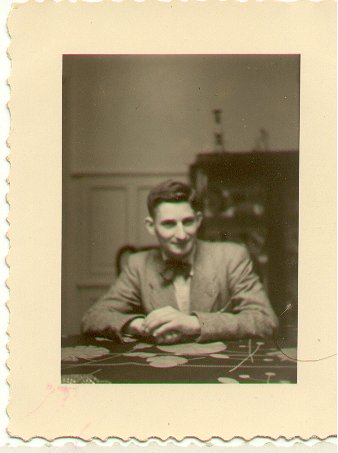 Egon in Berlin, c1939
Egon perished in the Holocaust as did many other members of the family, including Moritz and Rosa. Moritz was deported on October 18, 1941 to Lodz, as was Rosa. On May 8, 1942, they were both subsequently deported to Chelmno and never heard from again.
Documents that Heinrich preserved in a few dog-eared folders and a small tin box, is the main source of our knowledge of his early years. This is his story.
Heinrich attended the Helmholtz Realgymnasium in Schoeneberg, Berlin. Times were difficult as the Nazis rose to power in 1933. Heinrich was only 13 years old. With the rise of Hitler and his Nazi ideology, the Jewish community or more accurately communities were typically divided, some feeling that this was not a passing phase and consequently chose to leave Germany to whatever country was open to them at that time, such as, Britain, British Mandate Palestine, and Denmark, and as fast as possible. To Heinrich's parents, liberal Jews, very much steeped in German culture, it was unthinkable that the nation of Goethe and Schiller would let Nazi ideology take root.
The first document in the small collection that Heinrich preserved is a school class journal of a long-distance bicycle trip that was organized by the Helmholtz Realgymnasium in Schoeneberg, Berlin, the school Heinrich attended. Heinrich made the illustrations for the journal, an adhoc mix of drawings, photos, postcards, clippings, a map and other relevant memorabilia of the trip. The journal unintentionally documents Nazism as it took root in 1934. Note in particular the drawing of the "Sieg Heil" Nazi salute of the guard of honor the students were made to form by their supervisor, for the wedding party that they encountered on the trip. The journal ends with the Nazi salutation "Heil Hitler!"

Wedding Guard of Honor, 1934
Caption: "Hip, Hip, Hurra dem neuen Paar!"
translation:"Hip! Hip! Hurrah! For the new couple!"
Dear boys, don't lose sight of this target destination, and all of you, without exception, should reach it by Easter 1935.
"Commence!" – This is how the "Merker" calls out in Richard Wagner's "Master Singers" (Meistersänger).
"Commence!"

Heil Hitler!

Berlin, Zehlendorf, 14-NOV-1934
Yours, Dr. Heidrich ("S.v.K.")
The journal ends with the Nazi salutation "Heil Hitler!" Heinrich's "happy childhood" was over.
---
Jews were no longer tolerated nor allowed to be schooled with Germans. Heinrich was sent to Joachimsthaler Hoehere Handelsschule, a private Jewish school, that gave Heinrich a technical education. Heinrich talented at drawing, illustrated the school magazine there, Joachimsthaler Hoehere Handels Zeitung, 1937
---
Kristallnacht was the clincher (November 9-10, 1938). The writing was on the wall. The Jews were desperate to leave. They clamored on foreign embassies for visas, but the doors were shut in every country. Fortunately, as an English teacher, Rosa Pfeil had hosted a Scottish lady, Lilian McDonald, at her school in the capacity of English tutor as an exchange foreign language student in the late 1920s and early '30s.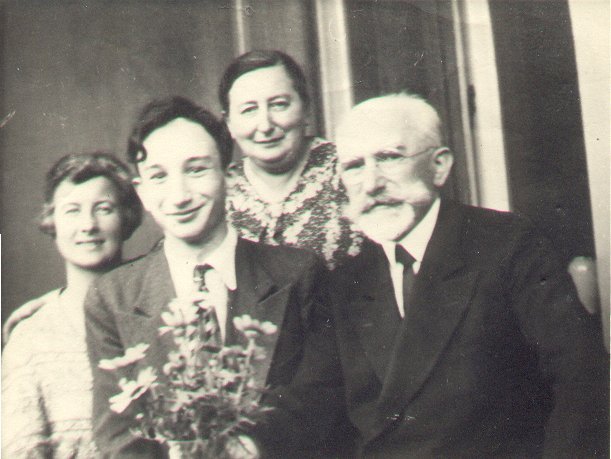 August 13, 1940 After an exhausting 24 hour train journey a large group of internees, including Heinrich, arrived at Camp B – New Brunswick, close to Fredericton. It was a desolate, isolated camp in the middle of woods, a shock to the internees. From escaping Nazi persecution, here again they were being shut behind barbed wire with guards under terrible conditions. One working tap of water for 600 internees. It was a time of great despair for many. Once again, Heinrich turned to his artistic skills, most likely to keep his sanity, and drew illustrations for at least one of Camp B literary journals, Anderen Seite (The Other side).The title Anderen Seite is itself a play on words in German, as "Seite" means either "Side" or "Page".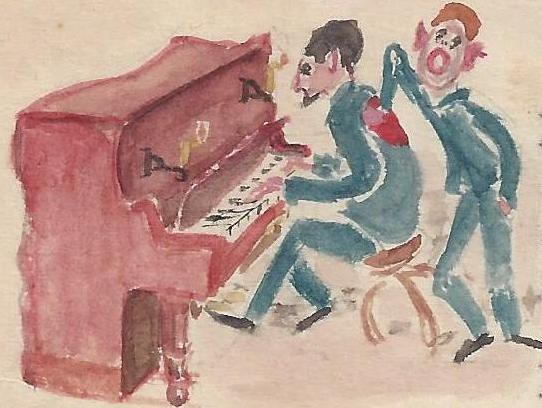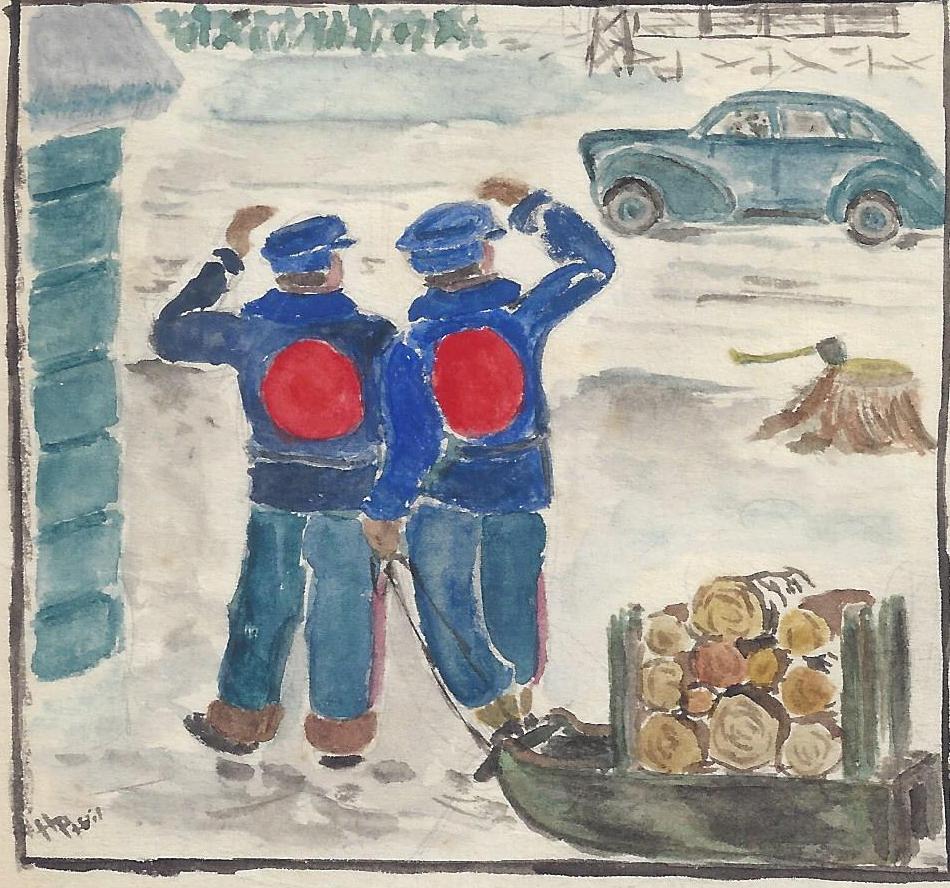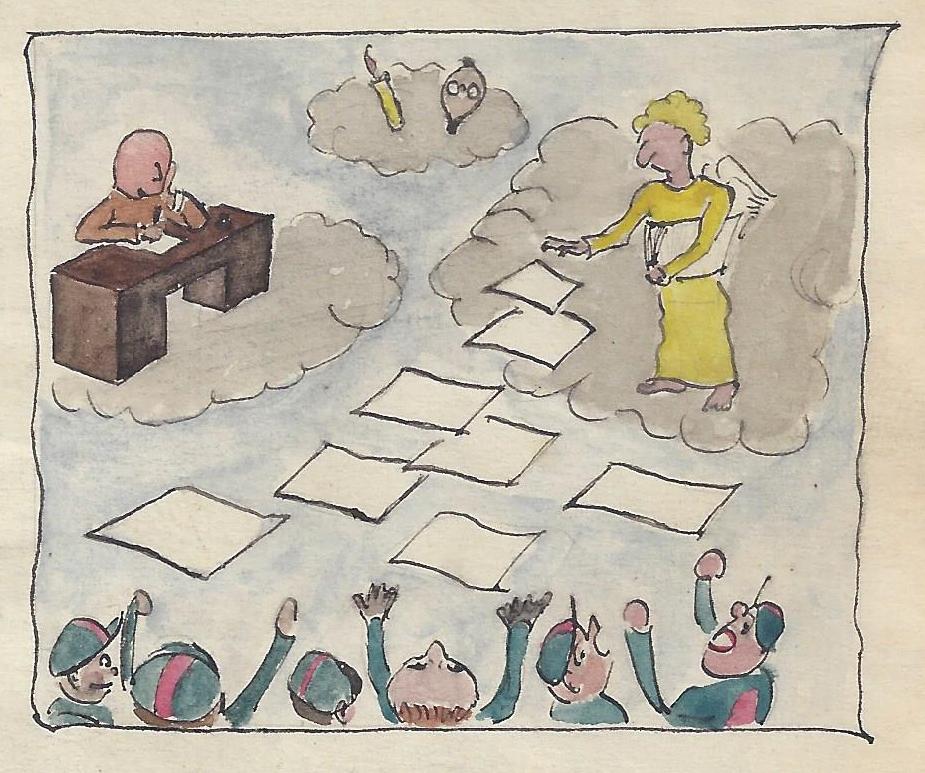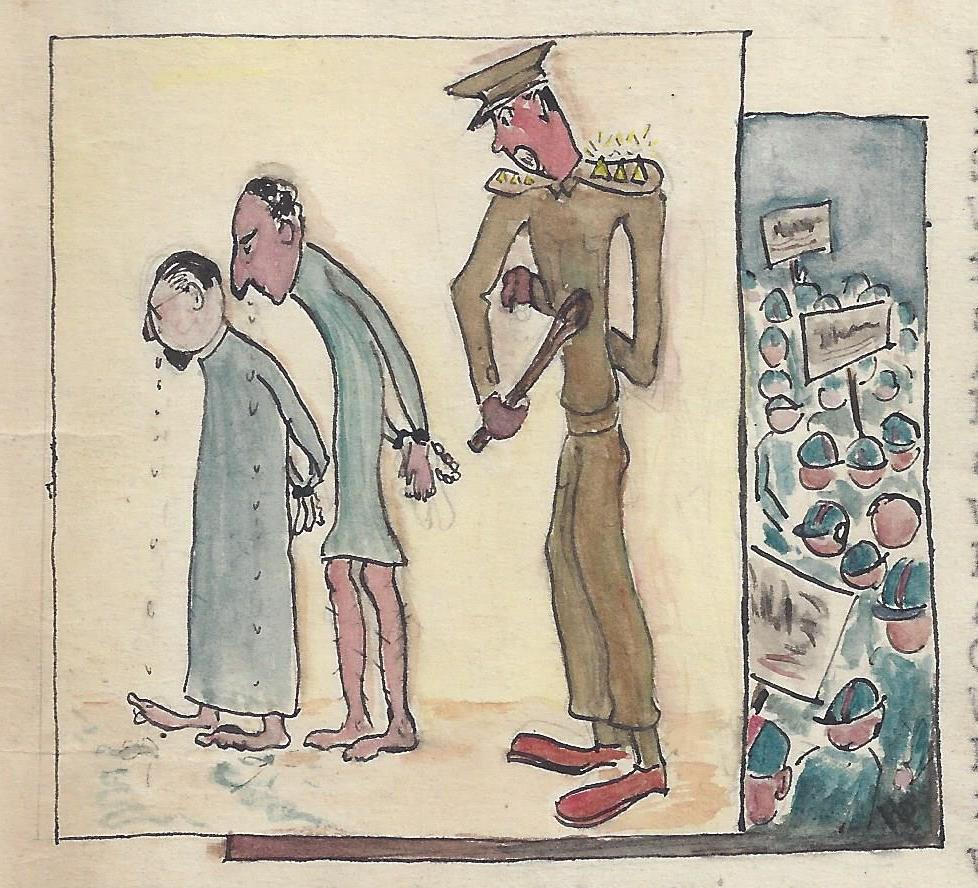 Life in Internment Camp B - New Brunswick , (near Fredericton) c. 1940, as drawn by Heinreich Pfeil for camp newsletter. Shows the suits they had to wear with large red dot on the back and red stripes down the side of trousers and hats. two of the drawing depicts the protests that took place within the camp by the internees.
---
Date unknown, but probably 1941, Heinrich left Camp B for Camp N, Sherbrooke, near Quebec. At some point before the end of World War II, he left Camp N, and with the help of a local sponsor he left the camp and was was able to stay on in Canada to study at McGill University before returning to Scotland where he rejoined Weir Pumps.
In 1949, Heinrich, a naturalized British citizen now going by the name of Henry Pheil, married Betty Goldszal, also a refugee from Berlin. Their first child, Maurice Joseph, was born in 1954. Henry suffered from depression and had to be hospitalized for a short time. With a lot of help and support from Betty he returned to family life and work. At some point in the 1950s he moved from Weir Pumps to Howden Engineering where he designed power stations and translated technical documents. Their daughter, Rose Deborah, was born in 1960. Henry died after a brave battle with illness even before retirement in 1984.