Heinrich Pfeil's Diary 1940-1941
---
| Contents | Previous Page | Next Page
Wednesday, January 1, 1941 Heard the arrival of the new year time after time in the American programs. Went to bed about half past one. - Signed a paper giving consent to my return to the U.K. if released or my case reconsidered or me joining the A.M.P.C. if guarantor consents as well. Got two Xmas parcels and now I will have to look for a case. Wonder whether I shall leave here with a score of trunks?
They are now putting up the long talked about shelves which are big but high and ugly looking and I am going to wonder whether we shall be able to keep our furniture?
Out with the forestry party again. Cold feet are most annoying.
65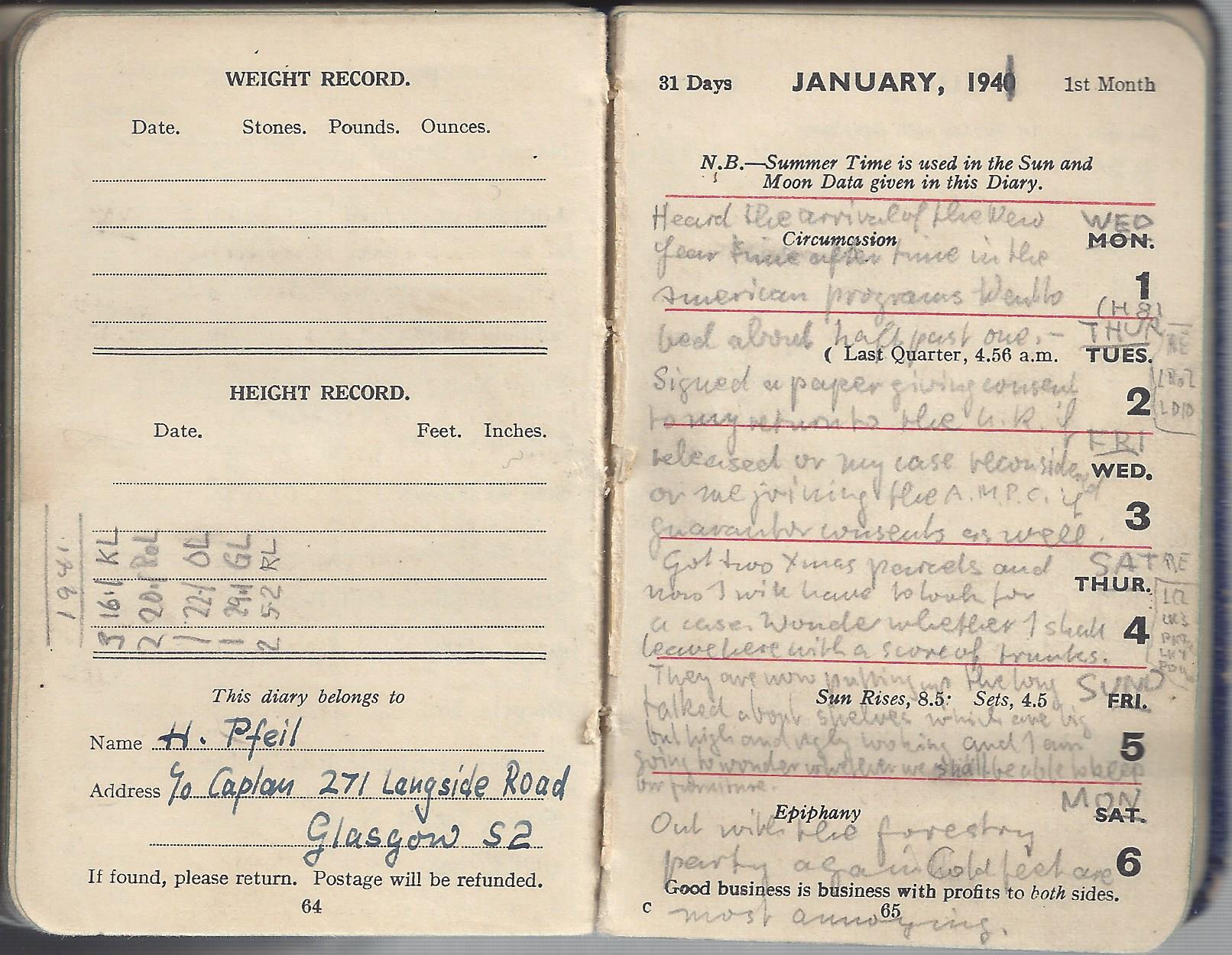 ---
| Contents | Previous Page | Next Page
---